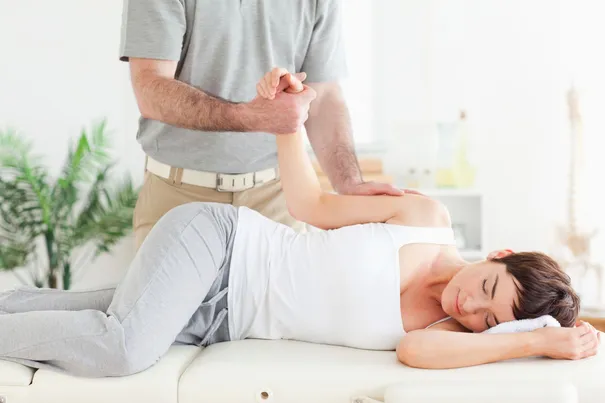 Dr. Mike Monroe and Dr. Kristy Monroe are the Chiropractors at West Jefferson Chiropractic and Nutrition in West Jefferson, OH.
The Different Techniques Used by Chiropractors
We utilize many different techniques to help improve your condition and promote health and wellness.
The approach you may be most familiar with is known as the diversified technique. It's known as the diversified technique because it includes the best adjustment and manipulation techniques developed from a variety of methods. We also utilize Gonstead, Activator and Flexion-Distraction techniques to treat symptoms like, headache, neck, mid or low back , shoulder, knee or hip pain. We treat patients of all ages.
In addition we offer SOFTWAVE TRT therapy. This procedure utilizes supersonic sound waves to increase circulation, decrease inflammation and cause the body to release its own stem cells to help injured tissue to regenerate. This procedure works great for CHRONIC and ACUTE PAIN. The results for patients suffering with chronic knee and foot pain have been INCREDIBLE.
Nutrition

The human body is a powerful self-healing system with an INNATE healing ability to regenerate, fight disease and thrive. Stress, Poor Nutrition and lifestyle choices can overwhelm this innate system and lead to many of the chronic degenerative conditions many suffer today.
We work to assess the causes of chronic disease and apply strategies of nutrition, diet, and exercise to restore balance as well as, treat and prevent these illnesses. We use Standard process whole food supplements and MediHerb products.
EXERCISE
Therapeutic exercises are specific exercises meant for correcting specific problems. The focus of therapeutic exercise is to regain flexibility, strength, and endurance related to specific physical problems.
Therapeutic exercise aims to improve, restore, and prevent loss of physical function. It can also improve a patient's overall health, fitness, and sense of well­-being.